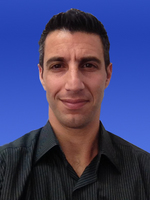 Head of Gemological Services
Phone:
+972 3 612 1375
E-mail:
A highly experienced and leading Israeli gemologist, holding an EGG diploma by the European Gemological College. Shaulov has a long gemological experience of over ten years, of which eight years as a senior gemologist and more than 6 years as the CEO of EGC and EGL Platinum.
Shaulov endowed with the highest-level management capabilities. As a CEO, Shaulov is responsible for EGL Platinum`s suite of departments, and the customer relations with major entities.