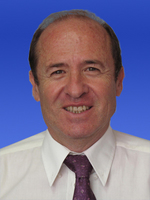 President
Holding an FGA diploma with honors by the Gemmological Association of Great Britain, Sevdermish is considered one of the leading experts in gemology and Precious Stones in particular.
In 1975, he founded, together with Mr. Meirom, the first Gemological Institute in Israel, known as GIPS, which operates to this day under its new name – EGL Platinum. Among its many innovations, prominent was the Carmel cut in 1976, which is considered as the flagship of the Israeli gem industry, and some even say that it served as the basis for the Radiant diamond cut development.
In 1977, Sevdermish published a set of two books called "The dealer`s book of gems and diamonds", comprise of over a thousand pages, which considered as one of the best books of its kind. In addition, Sevdermish published many articles in world-renowned magazines such as Gems & Gemology and Journal of Gemology.
Since 2004, Sevdermish engaged in the development of Gemewizard, the revolutionary digital gem-color description technology and its applications. In 2006, the Gemewizard method was adopted by the Gemological Institute of America (GIA) and until now, is being used by all their laboratories and graduates as well as major leading institutes around the world.